5 Familiar Web Design Mistakes That Can Drop Your Brand Image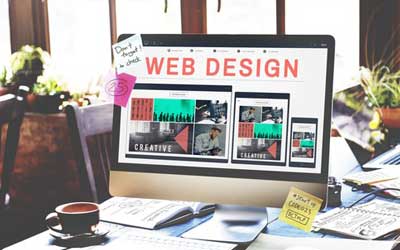 An impressive website look is a foremost thing that makes visitors scroll your site and is a great way to earn high revenues. But at the same time, a poor site's phase can lose the visitors as well as your potential clients. In order to maintain your reputed online image, it is necessary to create a website that not give attractive visibility but also easy to navigate and ease. While designing a website, you must avoid some common silly mistakes to save your online image and must adopt some effective tricks to engage the traffic.
Following are the explanation of few web design mistakes that are killing your website day by day:
Inconsistent Page Design

If all the pages belong to the same website have an inconsistent design, then it can confuse the visitors and make them leave the website. It is necessary to keep the same color scheme and use icons following the same style. While creating a relevant design, it is mandatory to maintain a consistency on all web pages.

Bad Color Scheme

If the color of a website is not matching with the theme then it weakens the overall impression of the site. The poor color choice has a great risk of losing the visitors in seconds. While creating a website design, it is important to choose a selective color that is helpful in offering the consistent and well-balanced page.

Improper Spacing

The information on the website should be represented in such a way that it leaves proper spacing between the text blocks. By doing this, it is helpful in enhancing the readability and overall impression to attract the audience.

Complex Forms

One must design the forms as simple as possible to get additional data from the user without annoying them. If your site has numerous fields to re-enter the data, then it can make them frustrate and move out from the website.

No Search Panel

It is the most common mistake that is performed while designing the components. Sometimes, we forget to design a proper search panel within the website structure. The result of this is that when visitors enter your site, they find difficult to access the information. It is necessary to create search element pretty attractive so that visitors can able to get the required information.
Whether you are working on a new site or redesigning the existing one, must avoid common mistakes that effect your visitor's growth. In order to have an impressive web design which is away from the above mistakes, you can hire our professional web designers at WINNIPEGTECH.