Errors You Often Make When Developing Landing Pages
Undoubtedly, the landing pages have been proven to be an effective way in your online marketing strategy to grow your business. Nowadays, the landing pages are high in demand because it plays a significant role in improving your site conversion rate.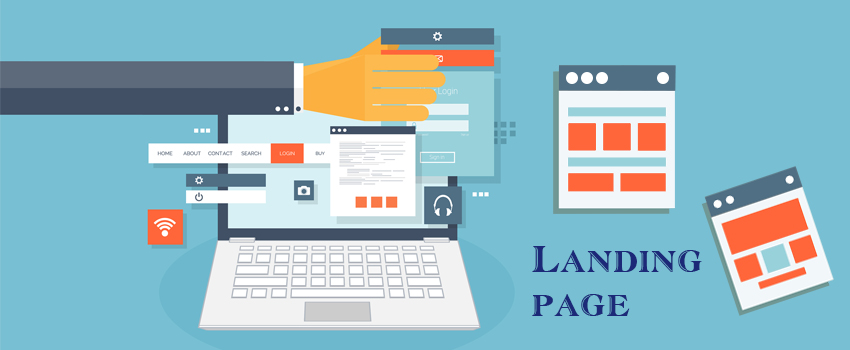 But, if you don't make your website landing page exciting, you will not be able to improve the conversion rate. In a nutshell, some common mistakes are there that cause ineffective landing page and not satisfying results.
Landing Page Common Mistakes
Ugly Design

Bad fonts, cheap highlighting, silly clip art and garish colors can never improve conversion rate. Design of your landing page is everything as it allows you to attract visitors. When you are designing the landing page, especially for a marketing campaign, use the right blend of colors and keep the things easy to understand. The image of the product should be high definition, and you should use the page elements to communicate with users.

Lack Of Compelling CTA

The main objective of developing a website is turning your site visitors into conversions. So, CTA is essential, and you often make it less interactive. It remains hidden in other elements while it should be visible so that people can't take time to search and instantly reach you to make a deal. Keep the CTA visible, distinct and apparent.

Inaccurate Message

If you want your landing page to meet your expectation, set in your search snipped. It is vital to maintain your visitor's trust in whatever you are dealing with. For example, if your site has higher bounce rates, it means your page is irrelevant, not providing what people are exactly looking for.

Complicated Conversion Process

Visitors will surely leave you if you ask a brief detail before they can proceed to deal with you. Though you are trying to get this information to notify them about new arrivals in future, this could unknowingly contribute to bad sale skills. Don't ask too many questions, try to keep your information limited and eliminate unnecessary steps.

Slow Loading

A big reason behind site abandon is waiting for the page to load. Sites that open in a few seconds are more likely to improve the conversion rate. So, make your landing page load faster and don't provide too much information that makes the users keep on scrolling down for a longer time. Don't be so lazy to grab and hold the attention of users.

No Tracking & Optimization

Measuring your success help you know the ROI and make the adjustments. People invest a lot to optimize their ads and boost conversion rate. Google analytics not only help to identify your success but also let you know the weak areas of your landing page that you need to pay attention. Optimize your pages, make the required changes and test them all as well.
Avoid these mistakes and get the assistance of professionals to design a high-quality landing page. At WinnipegTech, our team of web designers and developers is highly qualified and experienced in creating stunning, feature rich and lead converting websites. If you are interested in discussing your project with our experts, we look forward to hearing from you.