6 Simple Tips To Measure Your Digital Marketing ROI
Digital marketing ROI is the measure of loss and profits that you obtain from your marketing campaigns by your investment. It means, when you measure your digital marketing ROI, it lets you know whether your investment worth from marketing campaign or not. If you get a positive return on your investment, it refers that your campaigns are receiving more than you spend on them.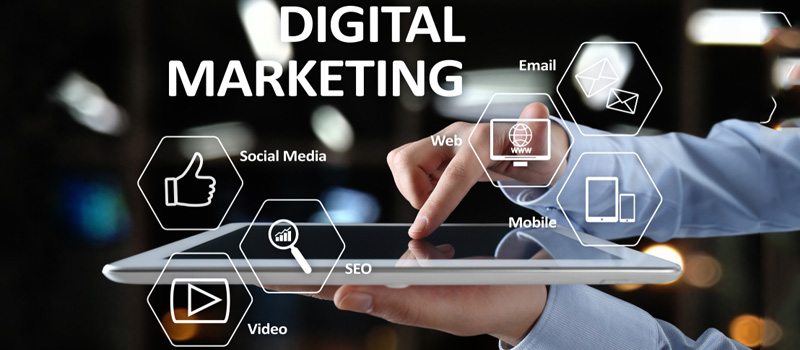 Demonstrating digital marketing ROI is essential. Over time, if you don't measure it, you will not be able to know whether you are wasting your money or getting any profit from this. After measuring digital marketing ROI, you will come to know about the improvement standpoint.
Tips To Measure Digital Marketing ROI
Conversion Rate

The conversion rate is one of the essential and popular metrics that helps to track return on the investment. If you aim to convert the marketing campaigns, then conversion metrics will let you know how you accomplish this target. Apart from knowing about your current position, it also helps to allocate the resources for better results and return on investment. On talking about the conversion rates, there are so many things you will require such as conversion rates by channel. If you find these channels are giving good conversion, then you will invest more.

Cost Per Lead

When you aim to check the digital marketing campaigns to collect new leads for improving your sales, then you need to measure how much you pay for each lead. Thus, you can determine your return on investment for a particular campaign. To calculate the cost per lead, you can divide the total campaign spend by the total number of the leads of the respective campaign. If the cost of lead is more than what you produce, it means you are not getting a favorable result.

Lead Close Rate

By following your close lead rate, you can get a better idea of how effective your digital marketing campaign is. Monitor the close lead rate against the lead that is being generated. Thus, you will know how profitable each of your marketing campaigns is. This information you can also use as a benchmark for upcoming digital marketing campaigns. If the new campaigns close the lead at a lower than average rate, you can make them for some adjustments.

Cost Per Acquisition

It tells you about the average cost you need to acquire a new customer. If you want to calculate the cost per acquisition, you can divide your total marketing costs by the number of sales are being generated. In case, you are spending than what brings to your company, it means you have a negative return. Hence, you have to revisit your marketing campaign to find ways to lower the cost per acquisition.

Average Order Value (AOV)

AOV tracks the average amount of your money that you spent when your customer makes an order. To calculate the average order value, divide the total revenue by the total number of orders. If you can increase the average value of order even by a small percentage, it can result in more revenue. Average order value can help you in better understanding the digital marketing ROI, and when it comes to its improvement, it is simple like user experience.

Customer Lifetime Value

This metrics is essential to know the average consumer that will spend their life being your customer. Though the customer acquisition cost from the beginning is necessary, by using this metric you can get a better understanding of the overall value of your customer. When you expect the long-term profit that you can obtain from a customer, it provides you with a new perspective on acquisition cost (initially) and your ROI.
ROI Using Digital Marketing Tactics
Apart from those mentioned above, the metrics you utilize to measure the marketing ROI of one campaign is not the same to the ROI of another campaign. Thus, the metrics you use to measure ROI on different marketing channels also depends on your objectives and goals. Here is a quick list of parameters you can use to measure digital marketing ROI:
Social Media

ROI depends on its engagement rates, conversions, lead acquired, clicks and click through rate and your followers.

Landing Pages

ROI measurement contains the traffic, returning visitors, total page views, conversions, action taken and time spent on page.

Blogs

immensely depending on the traffic, unique visitors, returning visitors, etc.
How To Improve Your Digital Marketing ROI
Identify your goals that allow obtaining the objective result.

Use KPIs that relate directly to your goals.

Monitor and test different targets, frequency, offers and messaging.

Identify and grab the opportunities to improve more.
The primary motive of measuring the ROI is to know about the current status of your business. In case, your measurement provides you with a negative result then you can take help of digital marketing specialists at WinnipegTech. We have helped many small or big organizations to improve their marketing campaign sales and revenue. If you want, then call today to discuss your project.