6 SEO Tips To Rank Higher On Google In 2018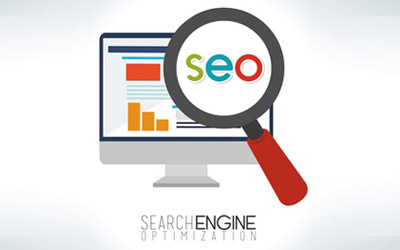 Are you dreaming of getting a top rank on the Google search engine page result? If yes, turn it into the reality. Understanding SEO is a complex procedure as you need to keep yourselves updated with the latest search engine algorithms favored by the Google.
Moreover, if you are able to reach on the first page rank, it is quite difficult to remain stick over there as your competitors might be trying some other technique to pull you back at a lower rank. To make sure you are able to rank higher this year, here are some top SEO hacks for 2018 that can greatly improve your website ranking. Some of them include:
Create Unique & In-Depth Content

The ultimate and foremost thing you need to do so as to appear on the SERP is to create and include original content in your webpage that is relevant based on your services. If your existing pages are ranking well, consider expanding them by including in-depth content related to the existing one. Focus on the keywords that would go for the content in order to make a website appear in the search engine results. Check the content for any errors, grammar and irrelevancy.

Focus On User Engagement

This is one of the reasons why you have got your business website developed. If your website is impressive and clutter-free, it will surely boost user engagement, thereby driving you with profits and lead generation. If your WordPress website is having pages that have stronger user engagement, Google will likely reward you with a higher rank compared to your competitors. The reason being that search engine assumes that a user spends more time on a page likely if it contains some useful information.

Optimize YouTube Videos

If your website contains direct video views or links from YouTube, then make sure each one of them is optimized. By adding YouTube videos, you can get traffic from multiple sources i.e. from the video publishing platform and other is directly from the Google search. By optimizing the title and description, your website can readily appear in the search engine result page.

Build Quality Backlinks

Backlink plays a critical role in the SEO and higher ranking of a website. Without backlinks, there are very few chances of getting your website in the top ranks. This can risk your website reputation and business popularity. Make sure you focus on the quality of backlinks instead of quantity. Low quality links such as blog comments, spam links or paid links have no positive effect on the ranking and can simultaneously ruin the existing rank of a website.

Make Webpages Load Faster

A speedy website is sure to have a better rank on the Google. The reason being that visitors often prefer those websites that take less than 3 seconds to load. This fast loading will surely attract more visitors and will retain the previous ones, thereby improving the conversion rate. To make your website loads faster, optimize the images and videos using speed improving web tools.

Concentrate On Local SEO

Those who believe that local SEO doesn't improve the ranking are sure to go through a downfall this year. If you are opting to improve your online business image and want to improve the user engagement, then make sure your website shows up whenever a local search is made by a visitor. Local SEO and long-tail keywords play a great role in making a local website attain a higher rank for geographical searches.
These are some of the SEO hacks of 2018 that can surely make your business website rank at a higher position in Google search engine result page, thereby making your site reach both local and global audience. If you are looking for search engine optimization service in Winnipeg, feel free to consult our SEO experts at WinnipegTech.