5 Worst SEO Myths You Should Stop Believing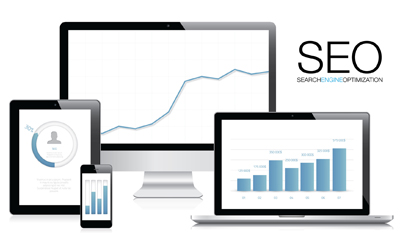 Search Engine Optimization i.e. SEO is used to make a business website rank higher on the search engines, such as Google, Yahoo and others. Some people believe it to be bad while others support this online ranking technique. Nowadays, the algorithm used by Google to generate ranks is so complex that most of the business owners are giving up on SEO due to the lack of receiving fruitful results. From on-page to off-page SEO, there are several myths that need to be debunked to pay off for your efforts.
Myth 1: Search Engine Experience Remains Same No Matter Where You Are

In modern SEO world, Google works by generating suggestions depending upon whatever it knows about you, such as location, search queries and others. With this in mind, people searching for your website may even type the same keywords but may receive differed results due to geo-targeted locations.

Myth 2: Keyword Tags, Titles, And Meta Description Doesn't Matter Anymore

When it comes to ranking, Meta tags and information matters a lot. Websites that lack tagged keywords and meta often ranks at a lower spot for a long term. There are plenty of SEO guidelines that may still matter, right from focusing on the keyword in the first paragraph, H-tag subheader, title, and meta tags.

Myth 3: Link Building Is Dead Now

Though people believe that link building is dead now, it is actually more productive and alive than ever. and it is more productive than ever. It has great benefits and brings maximum traffic and attention to your online business. More the traffic, higher the Google ranks it up in the search engine results pages.

Myth 4: Different Pages Should Have Different Keywords

This is the most commonly believed myth which was spread because of the things such as Yoast SEO plugin for WordPress. Unlike other features, it focuses on utilizing different keywords for different website pages. Google does not judge your web pages based on the keyword you focused upon. Your focus keyword needs to be everywhere and is a small consideration while ranking your website for more than one of your pages.

Myth 5: Linking Out Helps You Rank

Linking is not always that effective as it appears. There are still a lot of people who add several outside links to their posts, so as to improve the search engine results. Quality links are essential to boost your online reputation and ranking, but it doesn't do so every time. Giving away the backlinks more freely can ruin your Google ranking from certain perspectives.
Conclusion
As you continue to update and maintain your business website, it needs to rank at a higher spot to attract more potential audience and leads. In short, SEO displays both positive and/or negative effect on your website. This allows you to see how much traffic you gained or lost from Google with the help of Google Analytics that maintains a record of the actions made on your online website.
If you are looking to improve the ranks of your existing website along with making it more visible, these were some of the uncertain SEO myths you need to stop believing right now. Other than this, focus on bringing your business on the top with geo-targeted keywords. If you are looking for a talented SEO analyst in Winnipeg, feel free to consult our web experts at WinnipegTech.