5 Signs It Is Time To Contact SEO Company
Creating an online business website to reach your customers is not enough. You have to advertise and promote your website on various channels. Your business website is a way so that people come to know about you. But, how they react to your products and services, it depends on the way you explain yourself to them.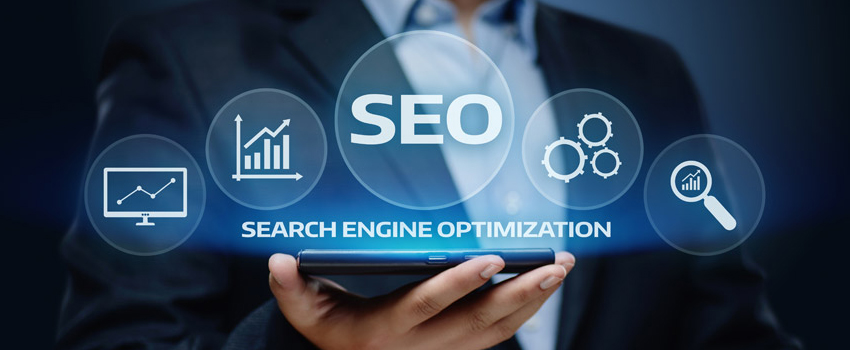 SEO has certain elements that play a significant role in beating the competition. With SEO, you don't need to worry about sales or revenue as it helps to make your business reputation on the web. Consider some of the following worst situations when your business needs SEO specialists' help.
Too Difficult To Handle On Your Own

Some people with little knowledge of SEO pretends to handle the things on their own though it is not easier. Another situation is when your business expands. It requires more than one person to manage the entire things right from business planning to an advertisement and sales. In these circumstances, hiring the SEO company is better than depending on an individual for managing your business.

Unable To Take Benefit Of Social Media

Undoubtedly, social media is almost free of cost platform to attract and interact with the audience and grow your business. Several people make their business page on social media networks and start advertising and promoting their products and services to target the right audience.

In case you find visitors, likes, followers on your posts, but people showing no interest in dealing with you, then it has become a matter to be taken seriously. It is one of the common problems with social media. The SEO company takes the leverage of all social media platforms to implement the right strategies. As a result, you will get improved brand awareness, sales and revenue.

Paid Ad Campaign Is Costly

Pay-Per-Click campaigns can be useful, but it is a costly way to grab the audience from various channels. It always makes you with cross finger result whether the visitors will turn into your customers or you are just wasting your time and money. Moreover, PPC can be tricky that needs to be monitored and continuously updated.

On the other hand, SEO may take some time than PPC to boost sales, but once it has started moving the right direction, will bring amazing results. It does not mean that you should give up on paid ad campaigns or PPC efforts. But, it is indicating that you need an SEO company that implement the right efforts to boost ROI.

Competition Affecting Your Business Reputation

Your competitors always try to prove their-self better than you. The bad reviews about your business and other acts can severely affect your online reputation. SEO company contain the all necessary resources to establish and improve a reputable image of your company. Thus, it helps to rank your business on the top of SERPs and help you directly respond to customers.

Want To Expand Beyond A Local Audience

Get ready to branch out your business with your SEO. This is the right time to consult with an SEO company to know about the competition and what kind of investment you will need to make in an established industry. The professionals can guide you what if you take your business in the local community and convert it into the broader market.

It is essential to discuss the potential with an SEO company that analyzes the competition and develop a plan on search engine trends to achieve success in your business.
Apart from the signs mentioned above, if you find your online business is not growing or it needs improvement, then contact the leading SEO company in Winnipeg.
At WinnipegTech, we are a one-stop solution for the entire needs of your online business right from developing a lead converting website to making your existing site successful in the competition. We offer 24/7 customer support and maintenance to our clients. If you find your business is not growing, contact our SEO professionals to discuss your business needs.